Cloud Migration - Advantages, Disadvantages, and How to Mitigate Risks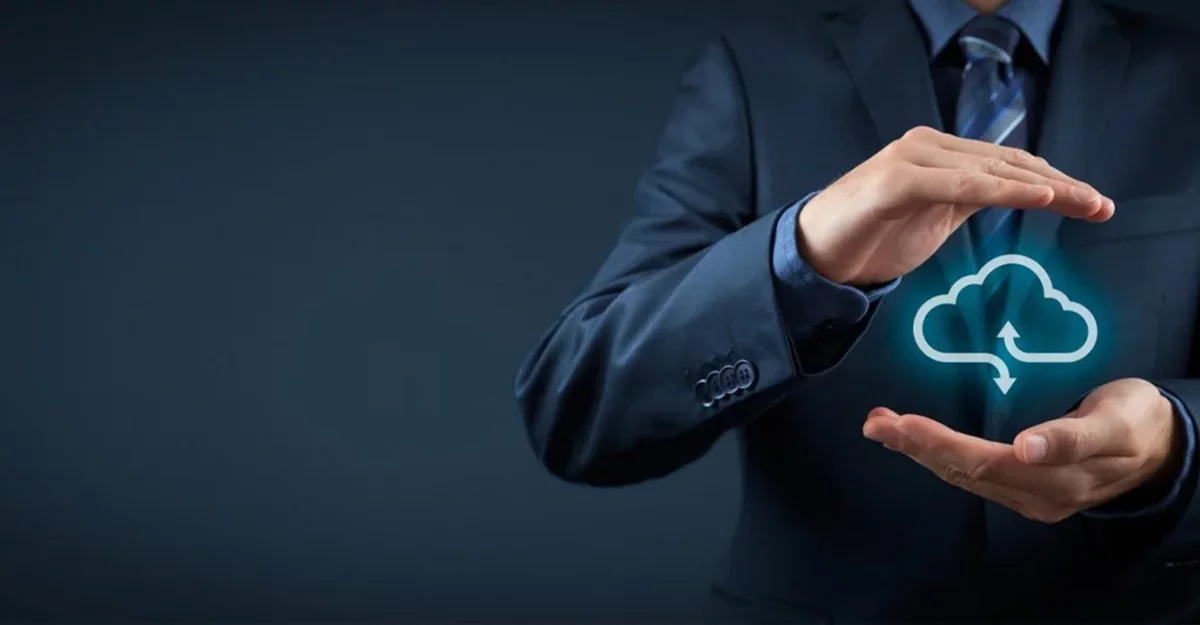 Cloud computing and everything it has to say has taken the tech world by storm in recent years. While not a new technology, this computing paradigm is making it easier to provide computing services to companies across the world at a fraction of the cost they currently pay. Because of automation, a company's computing needs have decreased exponentially, and the internet-powered cloud migration technique is now assisting countless companies around the world in making seamless transitions.
We know that rapid adoption of cloud technology is not far away, with 10% of businesses with over 1000 workers expected to spend more than $10 million on cloud migration in the United States alone. By 2018, traditional IT departments within a typical organization would have very few platforms (40%) on-premise systems, allowing the cloud to do all of the heavy liftings. Many businesses have begun moving their existing systems, applications, services, and data to the cloud to create an integrated cloud environment.
What is Cloud Migration?
In its most basic form, Cloud migration is the process of transferring critical business data, software, and other elements of an organization's desktops and servers to the cloud. Moving data across various cloud environments provided by different service providers based on their area of expertise is often part of this phase.
Cloud migration enables cloud computing, in which the cloud takes on all of the tasks that were previously performed by mobile devices, tablets, or desktops. Cloud computing has many advantages, as most background processing is now done at massive, safe data centers, saving precious company resources. At the same time, unless the company partners with an experienced service provider, cloud migration problems are still a fact that many businesses must face.
The Advantages of Migrating to the Cloud
Scalability:
Cloud technology has a huge scalability advantage. You can scale the storage capacity of the infrastructure up or down as required, thanks to scalability. You can opt to move to cloud technology if you want your infrastructure to expand (upscale and downscale as needed) but don't want to think about the increased costs.
Increased efficiency:
This gives the business the benefit of using it for service creation and implementation rather than thinking about infrastructure monitoring and maintenance. This frees up company capital to concentrate on achieving business objectives.
Lower costs:
Because cloud migration is based on scalability, you won't have to think about operating costs because you only need to pay for what you use. Depending on the chosen pricing model, the cloud allows you to pay for the time or energy used. This is a huge help to small and medium-sized companies, particularly when it comes to cost-cutting.
This is a huge help to small and medium-sized companies, particularly when it comes to cost-cutting.
Faster implementation:
Changes to the application can be carried out to the end-user more quickly. Changes to the application can be carried out to the end user more quickly.
Security:
Cloud computing security, also known as cloud security, is a collection of policies, controls, and technologies designed to safeguard the data, applications, and infrastructure involved in cloud computing. Data protection, network security, and computer security are also part of it. Data leakage, hacking, and deletion/manipulation are all protected from sensitive information by multiple layers of security.
Availability:
Cloud providers make business tools such as infrastructure, servers, storage, and other services accessible. This service is available 24 hours a day, seven days a week, with almost no downtime.
Mobility:
Cloud computing is made possible by the need for versatility. This gives the cloud infrastructure stability, robustness, and scalability, allowing for continuous and uninterrupted access to content and applications.
Disaster recovery:
Cloud Disaster Recovery is actually a backup software and restores function that saves and maintains copies of all electronic documents stored in the cloud storage world. It's a crucial security feature that allows data to be safely shared and stored while maintaining user authentication and password security.
Global network:
Cloud computing is known for its speed and reliability, which is made possible by the flawless global network feature. Multiple hubs exist worldwide that provide regional infrastructure and services, allowing users to access information in seconds.
The Disadvantages of Cloud Migration
All the benefits of switching to the cloud, there are some serious drawbacks to be aware of.
Compliance:
Such compliance requirements can impose restrictions on the data stored in the cloud. There may be risks associated with the IT provider's adherence to current data handling and business processes policies and contractual obligations. Using an outside IT service has legal ramifications.
Sensitive information:
There is always the risk of a security breach, no matter how secure cloud service is. If the app contains highly confidential information, it is not recommended that it be saved in the cloud. It would be preferable to review the whole system rather than deal with the consequences later.
Proprietary resources:
Whether the application of technology has proprietary resources, moving to the cloud could cause legal issues. CSPs have their own set of specifications and requirements that they follow. Before choosing to migrate, make sure you're conscious of them.
Latency:
Latency is when it takes for a client request to receive a response from a cloud provider. This has an impact on the device's efficacy and usability. This problem can be amplified even further in cloud services. High latency can cause significant delays, especially in video conferencing contact centres, cloud-based telephone systems, and other collaboration tools. It is crucial to take measures to reduce the latency of public cloud applications. You can begin by finding and eliminating bottlenecks in areas where they often occur. You may also reduce latency by relocating your office near the cloud service provider's. While significant measures have been taken to reduce latency and a significant shift has occurred, some loose ends may still be.
Current setup:
If you're using an on-premise model that's not too costly and comparatively easier to manage, sticking with it is the better choice. You won't have to deal with any needless complications as a result of switching to the cloud this way.
Debugging:
There is a risk of losing control over performance due to the cloud provider's inability to provide consistently high-quality service. Make sure you understand what the cloud provider can provide in terms of system performance, how they handle a service interruption attack, and how quickly they can manage your application. The efficiency factor can be impacted if the cloud provider manages the hardware.
Sharing issues:
When using shared infrastructure, the risk of one program hogging the resources of another is still present. It is impossible to track the programs and physical hardware they share when operating concurrently without sufficient visibility. There is always a chance that you will have to deal with.
Vendor lock-in:
Vendor lock-in is a major concern when switching to the cloud. It occurs when a seamless transition from one product or service to another is not possible. This is mainly due to the vendor's proprietary technology and services being combined with their own. Data transfer risk, device transfer risk, infrastructure transfer risk, and human resource awareness risk are the four key vendor locking threats. This could result in significant switching costs. And going back to an on-premise platform would be challenging once you've committed to a cloud model.
Compatibility:
The current infrastructure may be incompatible with the cloud providers. In that case, you can need to make some adjustments and double-check compatibility before proceeding.
7 Ways to Overcome Cloud Migration Obstacles
If not already, cloud migration will eventually gain mainstream acceptance, but many cloud skeptics continue to ask the universal question: "If it's so amazing, why isn't it everywhere?" Apart from the litany of reasons mentioned above, one of the main reasons for the slow adoption of cloud migration is that organizations are still unsure how to cope with the challenges.
Let us look at a few solutions to some of these issues and how they can be resolved -
Always Use Encrypted File Systems:
When migrating data from one server to another, one of the first things to remember is to use an encrypted file format that cannot be compromised or used for any malicious purposes, even if it is lost or stolen. Various technologies, such as HTTPS, are available to assist you and ensure that your cloud migration goes smoothly.
Ensure Regular Backups:
Daily offsite backups are the best way to maintain full data protection and make them available in the event of a crash, despite the fact that they are expensive. Data backups provide additional continuity and make you more aware of how you organize and distribute your data.
Contact Skilled Cloud Engineers:
The value of talented cloud engineering experts with a thorough understanding of data migration and how it occurs cannot be overstated. Hiring a specialist like this would ensure that the cloud migration plan is in good hands and that any crises are handled quickly.
Partner with Experienced Vendors:
A cloud provider with a track record and a deeper understanding of cloud migration will always be more beneficial to you. It would also help you to avoid possible pitfalls such as partnering with inexperienced vendors who may not deliver on their promises.
Determine Which Applications Require Cloud Migration:
It's critical to determine which applications require cloud migration and which do not. You can effectively do this by assessing the app's overall utility, the number of people who use it, and whether keeping it on-site is actually preferable to having it in the cloud.
Determine the Risks Involved:
When migrating data to the cloud, protection should always be a top priority because while this makes data more available, it also makes it more vulnerable to security attacks. This risk is greatly minimized if you hire a good data protection company to look after your interests.
Calculate the Costs:
It goes without saying that you can never plan to migrate data without first estimating the total costs. Before diving in, make sure your migration service provider gives you a thorough rundown of the costs involved and measure the cost-to-profit ratio.