What is Learning Management System ?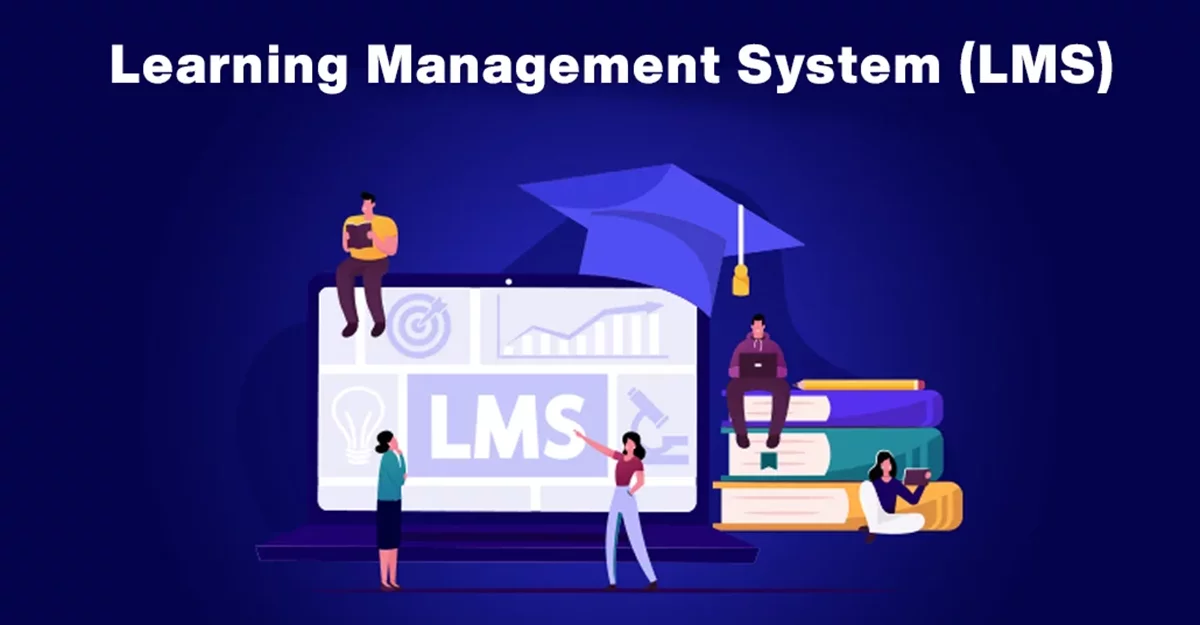 An LMS is a digital learning tool. The abbreviation contains the main features.
L stands for learning. You may create a single source of online courses and training materials using an LMS. This will become a unique source of experience in your industry, helping you to retain and develop your company's in-house expertise.
M stands for management. You can handle courses and students, as well as raise your own productivity.
An LMS, unlike file-sharing services, is more than just a set of files; it's a well-organized framework for managing the training process. Simply add staff and allocate courses to begin training.
S stands for "system." To be precise, a computer machine. Grading, collecting statistics, and writing reports are only a few of LMS automates' activities. Furthermore, you can train your staff without leaving the workplace, and you can manage all of the procedures from your work machine.
To put it another way, an LMS is close to getting your online university. The framework helps you build and store eLearning courses, provide learners with access to the curriculum, and assist in assessing the outcomes.
What Kind of Learning Management System Can I Use?
Now that you've learned what an LMS is, it's time to learn about the various types of learning platforms available and how they vary. The following is a list of various forms of LMSs:
Academic vs. Corporate LMS
Corporate and academic LMSs also have online access to learning materials and automate various aspects of training processes, but they vary in several respects.
Learning priorities
Academic education strives to create successful students who are well-versed in their subjects and willing to learn more. The end aim is theoretical information in this situation. Corporate training focuses on learning relevant to real-world applications, and one of its key goals is to increase return on investment.
Timeline for the course
Since time limits are shorter for staff training, a corporate LMS must adapt to both time frames and business needs. The periods for educational institutions are semesters, trimesters, and quarters. The LMS can provide them with scheduling units such as holidays, test dates, and intervals.
Grades vs. certifications
In most cases, a corporate learning program includes credential monitoring and completion capabilities. A traditional academic LMS uses a grading system to monitor students' progress. It includes grade books for keeping track of attendance and assignment grades and other details for each roster student.
Social learning opportunities
Another feature of an academic learning platform is creating student groups for class projects, breakout sessions and discussion boards, and a built-in web-conferencing tool.
Updates to the material
Since the content that students require is focused on the sciences and humanities, educational LMS does not need to be revised regularly. Since business demands shift so quickly, a corporate LMS should be able to update courses quickly and easily.
Commercial vs. Free
One of the initial decisions businesses make when selecting an LMS is using a free, open-source framework or a commercial platform. In reality, many people believe that all open-source LMSs are free. There may not be a licensing charge, but that doesn't mean there aren't any expenses. You'll probably spend more on an open-source platform than on a commercial LMS because you'll need to set up a server and hosting architecture, configure standard LMS features, fine-tune the site branding, and update the framework regularly. Your eLearning project is also likely to fail if you don't have technological talent on your team, making it highly customizable for your business.
Commercial software is the best choice for users without an IT history. It's generally a lot easier to set up and use, comes with tech support, and doesn't cost anything extra.
Locally hosted LMS vs. SaaS / Cloud LMS.
You have the choice of using a SaaS (Software as a Service) LMS or hosting the data on your own servers. You are solely responsible for all server specifications, uptime, and protection if you plan to host the device yourself.
If you choose a SaaS system, your LMS provider will be responsible for server load, backups, and other aspects of storing your training data. If you don't have IT, workers on hand to run the system and handle issues like maintenance, customization, and scalability, this is the best option. You should concentrate on producing learning material rather than handling the LMS.
Because of data protection issues, some businesses avoid cloud-based LMSs. They believe their data, which is stored on a remote server, has been hacked. There are, however, several methods for protecting your records. Check to see if the LMS provider uses efficient encryption protocols and can back up your data.
Non-course-creating (LMS) vs. course-creating (LCMS)
A learning management system (LMS) is a platform that helps you to distribute pre-made content easily. An LCMS is a framework that, in addition to this, allows you to build courses (learning content management system).
These two mechanisms are in a delicate balance. An LCMS focuses on user management and offers a broader variety of learning opportunities, while an LMS focuses on content creation and management. It helps you to handle more conventional modes of learning, such as face-to-face training, for example.
If you choose to develop courses in-house, you have two options: either purchase an LCMS or buy an LMS and an authoring tool separately.
However, you can experience two issues:
Since built-in course editors usually have severe functional limitations, you'll be limited to creating only basic courses or tests.
Both LMSs and authoring resources are not created equal. Uploading courses to the system or monitoring learners' progress, for example, can be difficult.
Choose an LMS with a built-in authoring tool to prevent compatibility issues and develop beautiful, immersive courses. The iSpring Learn LMS, for example, is completely integrated with the iSpring Suite. With this integration, you can build professional-looking e-courses, conveniently upload them to the website, and take advantage of advanced reporting features.
Who Makes Use of a Learning Management System (LMS)?
Big Companies
Hundreds, if not thousands, of workers from various affiliates, must be trained regularly by large corporations. Many of them use learning tools to keep resellers, franchisees, and other distribution outlets informed about new product launches, compliance criteria, and other important information.
SMBs (Small and Medium-Sized Enterprises) (SMBs)
Do you agree that a learning management system (LMS) is only for big businesses? Even a small business can now use eLearning to educate and improve employees' skills while spending less on human resources and training. They scale their company's growth and adapt to the rapidly changing market by providing technology to their employees.
Nonprofit organizations, government departments, and educational institutions are among the other LMS users.
What Activities Does a Learning Management System (LMS) Automate?
Here are several scenarios in which using a learning management system is a smart idea:
1: Orientation
You can automate employee onboarding with an LMS. Simply create a training curriculum once and distribute it to all newcomers.
2. Requirements preparation
An LMS will assist you in keeping your workers informed about enforcement regulations. It's simple to upgrade the training curriculum with a learning platform; you can add new compliance requirements to your online course in a matter of minutes.
3. Education on the commodity
You can teach salespeople and other experts about your company's goods or services using an LMS. The framework enables you to provide just-in-time product training as soon as new products are launched and refresher training on older products.
4. Sales education
An LMS will help you teach sales reps in various offices and locations how to sell more effectively. You can use conversation simulations and SCORM courses to develop your sales and communication skills and online assessments to determine your expertise.
5. Preparation for channel partners
Using an LMS, you can train thousands of partners all over the world with the same program. Your channel partners will quickly learn how to market, distribute, and help your goods.
6. Database of knowledge
All of the learning materials are held in one location. Employees can quickly find the information they need on-demand, even if they don't take a course. This is specifically helpful for businesses that need to provide salespeople with training on a variety of items.
Features of a Learning Management System
Although there is no consensus on the full feature set of a standard LMS, all LMS specifications can be broken down into simple and advanced features:
User management
This function allows you to build and edit users, assign them tasks, and group and coordinate learners.
Course management
It is a function that helps you to monitor your learning materials. It's not only about uploading courses; it's also about matching which piece of content goes to whom.
Progress tracking
It is a function that tests a student's results. You may track their progress at various times or after the course is completed.
Features of Advanced LMS
Content development is a function of advanced LMS. A built-in editor is available on some learning platforms, allowing you to build simple tests and courses.
Classroom for ILT.
Your LMS can promote classroom-based learning programs if you provide blended learning (e.g., managing classroom schedules, monitoring attendance, and performance, etc.).
Learning on the mobile.
Most LMSs allow learners to train at any time, on any device. A few of them have native mobile apps that allow users to access courses even when they are not connected to the internet.
Learning in a group environment.
You'll need an LMS with social resources if you want to inspire your students to share their information. They allow you to publish blogs, discuss colleagues' posts, and like and share material, just like social media.
Customization and white-labeling
You can build a unique learning platform and maintain brand continuity across your eLearning experience with this LMS feature.
Gamification
It is a phenomenon that refers to the use of You can boost learners' commitment and incentive to study harder by integrating gamification elements (points, prizes, scores, badges, and more).
Certification
It is a term used to describe the phase of After users complete a course or a test, some platforms offer the option of issuing certificates. This is particularly useful for businesses that perform professional certifications regularly.
Integrations
They are a form of notification. You'll need a framework that supports third-party integrations, such as your Salesforce CRM, video conferencing software, and others if you want to keep your company's data in sync with an LMS. Learners may use notifications to track their course completions, tasks, accomplishments, feedback, upcoming events, and more.
E-Commerce
It stands for "electronic trade." Without incorporating an eCommerce back-end, an LMS with an eCommerce alternative enables you to sell courses and track sales.
Notifications
They are a form of integration. Learners may use notifications to track their course completions, tasks, accomplishments, feedback, upcoming events, and more.
Collaboration software.
Some LMSs provide social learning features such as information sharing, social media, and discussion boards, as well as learner-generated content and mentoring.
The library for the course.
There are learning sites with an integrated library of ready-to-use online courses covering a variety of topics
Tags: