Mistakes Not to Make When Choosing A Software Development Company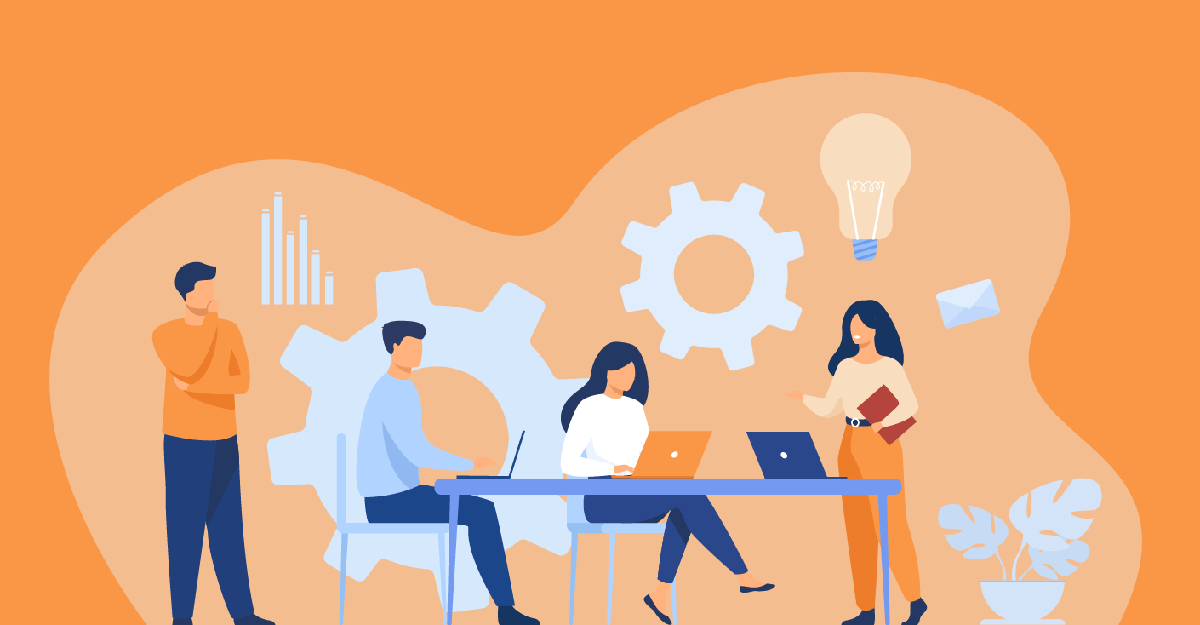 It's usual to overlook the importance of quality software creation with talented developers as 59 percent of businesses outsource to save money. If a software development company is ridiculously inexpensive, it's possible that they don't realize how complicated a project is. Software firms must also be adaptable, allowing them to work For you rather than FOR you. For more detail about how to avoid making mistakes when choosing a software development firm, read the article below.
In principle, finding the best custom software development company to bring your ideas to life is as simple as finding the best custom software development company. But where do you look for businesses that have talented developers? That is the source of the problem. When choosing a software development company to work with, there are several things to consider, and here are some of the most common mistakes people make.
It's not easy to choose a software development company for your custom software needs. You've probably got a lot of issues, complaints, and details you'd like to see in your latest software.
We're guessing you'll delegate software creation to a third party. This article starts with the following mistakes to avoid when selecting a software developer to outsource your project to:
1. Lack of comprehensive research
As per the Global Outsourcing Survey by Deloitte conducted in 2018, 59 percent of businesses that outsource do so to save money. While cost-cutting is a compelling reason to outsource, businesses concentrating solely on cost-cutting overlook other aspects of outsourcing.
In other sectors, cutting costs at all costs is appropriate, but not in software development. In reality, if a software development company's services are absurdly low, it's one of the telltale signs they don't fully comprehend the project's complexity. Hiring developers, managing capital, logistics, and so on are all costs associated with software development, and when selecting a vendor, a company should look beyond price.
The software company's employees, the company's overall experience, and the company's personal experience with your project are all things that a firm should consider. Others include ensuring that the organization is up to date with the latest developments and technology and determining how contact will be handled during the project.
All of this knowledge can be obtained by interviewing the organization, but it is preferable to have conducted extensive analytical research on your own. Examine the projects in their portfolio and read feedback from companies for whom they've collaborated. Just recruit a software development firm if you have complete confidence in their skill.
2. Not being able to communicate your thoughts and vision clearly
It's important to express your thoughts and vision clearly from the start of the software development project. Before making a purchase, this can ideally be discussed over the phone, in person, or via video chat.
This helps you to go into greater detail about the project and your vision. This, on the other hand, gives the developers enough knowledge to determine whether or not they can make your vision a reality.
If you jump right into a project without first talking about it, you can end up disappointed, misinformed, or making mistakes. Make a call ahead of time to iron out the specifics.
If the software development company does not have calls or meetings, you should probably avoid them.
3. Inability to consider the project management model
It's important to remember that the tech provider isn't only working with you; it's even working for you when you outsource. As a result, their methods of collaboration should be obvious from the start.
According to research, most software development projects fail due to a miscommunication or misunderstanding between the customer and the software company. This is a dilemma that can be easily solved by setting up a simple communication model before starting to work together.
Ensure that the software development partnership process takes a gradual approach to software delivery from the outset of the project rather than attempting to deliver it all at once near the end. It makes it possible for cross-functional teams to collaborate effectively.
When selecting apps, look for organizations that take an agile approach to collaboration. Such projects are 28 percent more likely to succeed than conventional projects. Agile software creation is more than a catchphrase. If you want your project to succeed, you must take collaboration very seriously.
4. Choosing an organization solely based on cost rather than knowledge
You can never select a company solely based on price but rather based on expertise. For example, although the service may be inexpensive, the final product may be of inferior quality as compared to other developers.
Similarly, just because a service is more costly than others does not mean it can provide better service. Instead, you're looking for a happy medium. More importantly, before the project begins, you can request to see examples of previous work and, if possible, talk with a developer to capture your vision.
You can find yourself speaking with several software developers at the same time before deciding on the best candidate for the job. This is perfectly acceptable as long as you don't mislead the developers and let them know right away.
5. Ignoring the new technologies and resources that are available.
The software development industry is bursting at the seams with new ideas. One year, technology is hailed as the greatest thing since sliced bread, and the next, it is made obsolete by another. As a result, it's important that your software development company keeps up with and understands these trends.
If a software development company's technology, tools, and processes are obsolete, even if only by a few years, you can't trust them. Software development is a broad area that includes web and app development and design and blockchain, AI, machine learning, the Internet of Things, and mixed reality. Before you hire a company, make sure it is knowledgeable about various aspects of software development, especially the one that is relevant to your project.
6. Collaboration with a software developer in another time zone
Next, stop partnering with a software development firm that is located in a different time zone. This isn't to suggest they don't do a good job, but it can make communication challenging and time-consuming.
For example, planning out ideas could take days rather than an afternoon. Furthermore, if you arrange a call or meeting to discuss progress, the time would most likely be inconvenient for one side, such as late at night or early in the morning.
7. A lack of clarity from the start
You must communicate exactly what you want from the app as well as your company's goals. Share some additional details with your software developer to better understand how your company operates and how the software can support it.
If you're unsure if you're being clear, simply ask! If you're unsure, the developer will ask you some simple questions to keep you on track, resulting in better long-term results for both of you.
8. Using multiple communication channels instead of one
When it comes to outsourcing jobs, like software development, many companies make the mistake of using several contact channels instead of only one. Instead of using different communication channels, choose one and stick with it.
Choose a business-related service, if possible, one that helps you to bind files and make phone calls without exiting the app or switching tabs. This streamlines communication and project transparency even further, resulting in improved outcomes and a lot less uncertainty.
9. Don't micromanage your software development.
Finally, creating your latest bespoke apps is an exciting time for you as a company owner. On the other hand, micromanaging the project is not only ineffective but also slows it down and limits its reach of the project.
It's perfectly acceptable to have an opinion about the software's appearance, functionality, and overall quality. However, instead of checking in for several hours a day, you can provide feedback at fixed intervals. Remember that while your project is undoubtedly important, developers have other customers and projects to attend to.
10. Lack of a committed team
Not every software development company has enough employees to devote dedicated teams to particular projects, which is often discovered after contracts have been signed. Dedicated teams include developers, QA testers, analysts, and others who are qualified and experienced with your specific project. Having a committed team means you'll get undivided attention, which will help you finish your project faster.
Until you put pen to paper, make sure your project will have a committed team of people who will be completely focused on it for the duration of its life.
As you might have noticed, every point on this list relates in some way to the first, which is conducting thorough research. If you want to work with a custom software development firm, you can't afford to overlook any detail about the firm, even if it's urgent.
Ready to choose a software development company?
If you're ready to hire a software development company after reading this post, we'd love to hear from you. We specialize in custom software development at Nodesol, and we've worked on a variety of projects with a variety of clients.
We'd be happy to talk with you about something, whether you want to iron out any information, seek advice, or simply learn more about how we operate.