What is Mobile Payment Solutions ?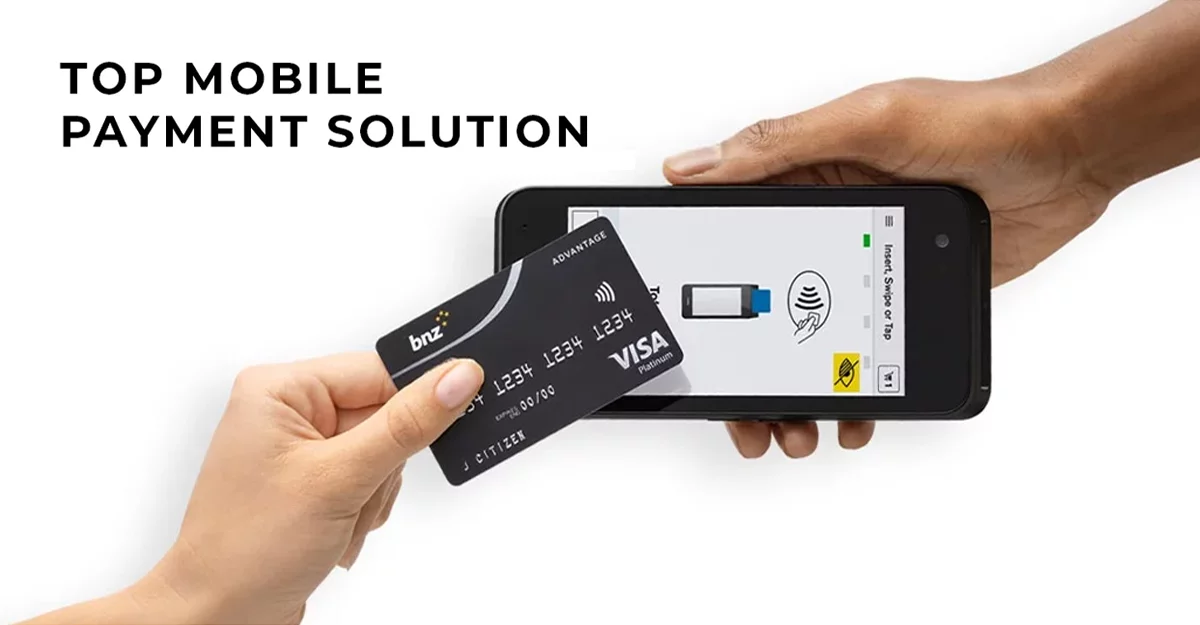 Electronic payments have largely replaced the old-fashioned paper-based payments in the payments industry. A number of new platforms have been introduced by service providers that enable businesses to accept payments via cell phones and other mobile devices.
Today, mobile payment is an increasingly growing alternative payment method in which customers pay for products and services with their phones rather than cash, checks, or credit cards. Through offering uninterrupted mobile/wireless solutions, including content delivery services for mobile devices, mobile payment solutions aim to bridge the gap between banks, telecommunication service providers, and consumers.
4 Popular Mobile Payment Methods
Because of the convenience they provide and the ability to conduct transactions safely, more people are turning to mobile payment solutions. Mobile payment solutions can be divided into four categories:
Direct Mobile Billing
The direct mobile billing option allows a customer to buy any product from his or her phone, with the total amount being applied to the customer's mobile bill. This method is very common because it does not require internet banking or the use of a debit or credit card. Famous app stores, such as Google Play Store, Windows Store, and others, support this approach.
Near Field Communication (NFC)
Near Field Communication (NFC) allows a customer to make a payment by tapping their NFC-enabled phone against the merchant's receiver module. Touch to pay, which makes use of this technology, is already common in many countries and is catching up in others. NFC payments are a fast-growing mobile payment system that aims to transform how consumers communicate with their smartphones to make purchases.
Mobile Web-based Payments
A consumer initiates the payment process by sending a text message, and a premium fee may be added to the customer's mobile bill or from an online wallet. When the merchant receives the order, he or she will begin the delivery process. This type of mobile payment was once very common, but it is now on the decline due to the lack of adequate security measures in place.
Mobile Web-based Payments
In this process, the customer makes a payment over the internet, via websites, or via a dedicated app on their phone. Wireless Application Protocol (WAP) is the underlying technology used here, and it is being used by many mobile network operators today to enable smoother payments.
Advantages Of Mobile Payment Solutions
For all customers, making payments without using cash or paper has become a fashionable and convenient choice. The following are some of the benefits of mobile payment processing:
Transmission of Encrypted Data
Mobile payments are one of the safest payment methods available. The consumer's bank and credit/debit card information are kept safe, and data is sent in an encrypted format, making it difficult for anyone to decrypt it.
Multi-factor Authentication
Most of these mobile payment solutions provide multi-factor authentication at the point of sale, making it a safe way to pay. No other person except the mobile device owner will be able to make a transaction and take advantage of this feature.
Integrate Incentive Programs
The ability to incorporate loyalty and reward services into mobile payment apps is one of the most significant advantages. Instead of having to keep track of punch cards or key ring tags, consumers can store all of their details in the app each time they make a purchase on their mobile device.
Track Customer Trends
Inventory monitoring and consumer actions can be streamlined and used to serve consumers with mobile payment services better. They boost product sales and enhance customer service by meeting customer demands.
Convenience of Payments
Mobile payment processing, as one of the simplest payment methods, allows consumers to initiate payments from anywhere and at any time. It helps customers to buy goods or use services without needing to be physically present to complete the transaction.
Access to Deals and Offers
Many mobile payment providers and retailers that accept them develop exclusive deals that are only available to their customers who use mobile payments. Mobile payment consumers have convenient access to great offers at the very moment they need them, in addition to the comfort.
Limited Data Shared for Transaction
Mobile payment purchases only require a small amount of data to be exchanged, protecting user privacy. Customers are not required to share any of their personal information with the service provider, and the transaction can be completed with the bare minimum of information.
Future Mobile Payment Trends
Today's digitally empowered consumers, whose perceptions have been changed by increased smartphone use and the services they provide, are driving much of the rapid change in the mobile payments landscape. Consumers expect payments to be fast, easy, and painless now more than ever. The following are some of the upcoming mobile payment trends:
Stores' counter checkouts will soon be phased out.
Merchants' deals and offers will become more plentiful.
In the field of mobile payments, new technological advancements can be seen.
NFC-based payments can grow in popularity.
Loyalty and reward programs are expected to grow in popularity.
Merchants would be able to provide customers with a more customized shopping experience.
More advancements in the direction of enhancing protection and trustworthiness
Tags: