Staff Augmentation: A Smart Model To Expand Your Team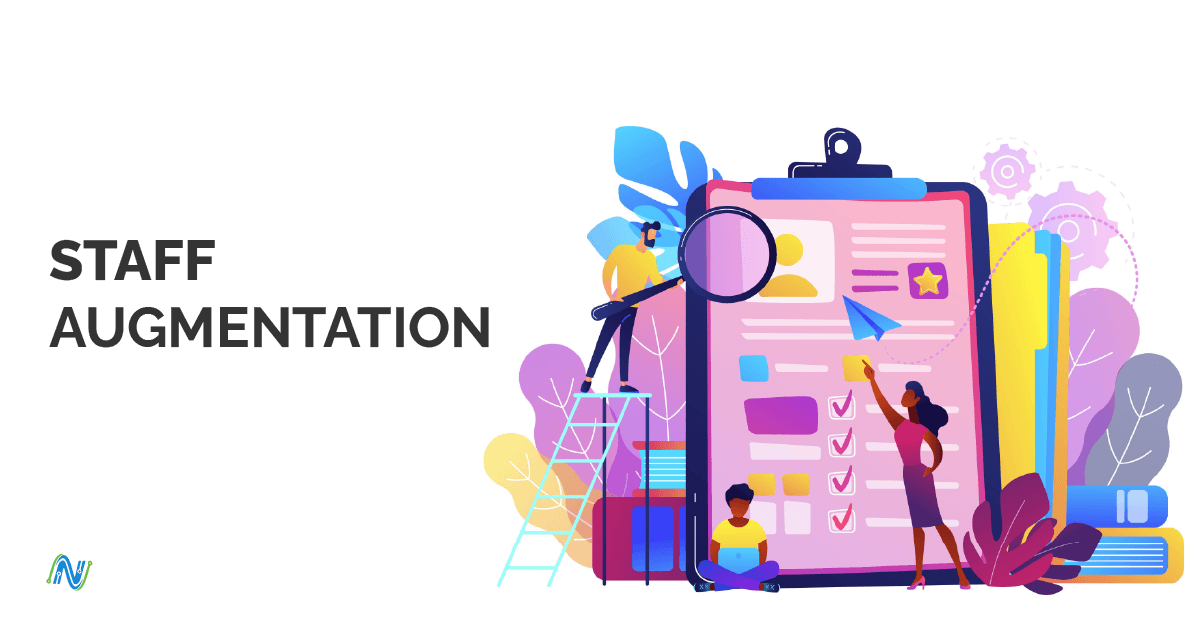 What is staff augmentation:
Staff augmentation is a business model in which a company brings in additional resources, typically in the form of employees or contractors, to supplement its existing workforce. The staff augmentation team members are usually brought in on a temporary or project-by-project basis, and they work alongside the company's existing employees to help the company meet its business needs. Staff augmentation is often used to address specific business challenges, such as a spike in workload, a lack of specialized skills within the current workforce, or a need for additional resources during peak seasons.
Why do companies need staff augmentation?
Companies may turn to staff augmentation for several reasons, some of which include:
Short-term projects:
Some projects may have a fixed timeline and require a specific set of skills. Staff augmentation allows companies to bring in additional resources on a temporary basis to complete the project.
Seasonal fluctuations:
Some companies may experience an increase in workload during certain seasons, such as holiday shopping or tax season, and need additional staff to handle the increased workload.
Skills gap:
Companies may not have employees with specific skills that are needed for a particular project. Staff augmentation allows companies to bring in employees with the necessary skills on a temporary basis. Staff augmentation can be a more cost-effective solution than hiring additional full-time employees, as it allows companies to bring in resources only when they are needed.
Cost Reduction:
Staff augmentation can be a more cost-effective solution than hiring additional full-time employees, as it allows companies to bring in resources only when they are needed.
How is staff augmentation the best model for expanding your team?
Provides Flexibility:
For different organizations, staff augmentation increases flexibility by enabling the addition of new workers more quickly in the event of an unexpected increase in demand. In addition, the business is not dependent on these employees, will not require them for months, and has the flexibility to scale as needed.
Foster Creative Ideas:
A consistent flow of new ideas is essential for a company to grow successfully. Through employee augmentation, businesses can collaborate with multidisciplinary experts who contribute fresh, original ideas. With project-specific recruiting, you can foster new thinking and approaches to improve your company's operations.
Effective Expansion and Renovation:
Businesses want to expand, but the chance of failure that comes with expansion discourages them from taking the plunge. Businesses can now tentatively scale their operations using a flexible staffing strategy without incurring significant outlays for full-size employees. Therefore, this method helps businesses in evaluating their effectiveness in various industries.
Increased Productivity:
A higher degree of productivity is made possible by empowering employees, as engineers and developers are focused on a single project. On the other hand, a project outsourcing team oversees many projects at once. A higher level of commitment and motivation comes from working for just one customer and following their overarching goal.
Cater Legal Challenges:
There is a lot of paperwork and regulatory requirements involved in hiring internal staff. When hiring multiple workers, an outsourcing firm handles all the usual tasks, including taxes, payroll, employee benefits, and much more.
Staff augmentation for software development companies?
Like other industries, staff augmentation is beneficial for software development companies, too, as they can access top developers around the world who they can swiftly employ and onboard on an hourly basis.
Some of the characteristics of staff augmentation for software development companies are as follows.
Model for on-demand services

Talent is what you pay for; not hiring or staffing
Available by the hour or service unit
wide range of experts available
services that are ramped up or down quickly
Utilizes current management and workflow frameworks
Process of Staff Augmentation :
Following is the process or flow chart of staff augmentation.
Check your requirements:
First of all, you have to understand the requirements of your project. What kind of services you are looking for so that you can take services of related people accordingly?
Search and review:
Before start hunting for individuals with the right skills to improve your team, you need to identify the talents you need to add. Be aware of the requirements you will have for candidates, such as their skills, experience and any outstanding credentials. You also need to decide how many qualified people you want to hire.
On-board new members:
Once new members of your team have been assessed and selected, the registration phase of the process will begin. A new team member needs to get to know other team members and become familiar with your company's principles, day-to-day operations and procedures. Even if they are specialists in their particular profession or skill, they will still need help to adjust to and feel comfortable in their new job.
Provide staff support:
To make collaboration as effective as possible after new team members are integrated into the workforce, ongoing assistance should be provided. Give your enhanced staff a chance to give you feedback so you can build a strong and growing relationship with them.
Nodesol Corp staff augmentation services
Nodesol Corp is a reputable provider of software development staff augmentation services with years of expertise assisting businesses in locating the best IT talent for both short- and long-term projects.
Utilize our IT staff augmentation services to gain access to qualified IT staff members, such as DevOps engineers, UI/UX designers, Project Managers, SEO specialists, and QA specialists.
For a free onboarding meeting and a free developer skills evaluation tailored to the needs of your project, get in touch with us right away.